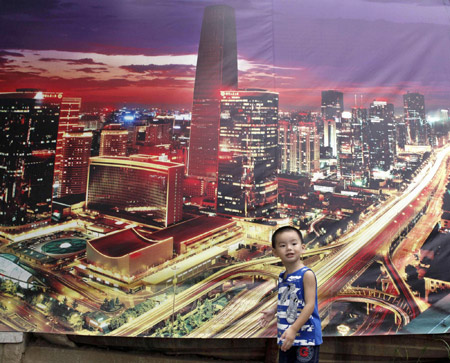 BEIJING (Dow Jones)--The slowdown in China's gross domestic product growth in the third quarter was due to a higher comparison base in the year-earlier period, and macroeconomic controls put in place by the government, Sheng Laiyun, spokesman for the National Bureau of Statistics, said at a news briefing Thursday.
.
The pace of China's economic slowdown has moderated, and the country's positive economic trend has been consolidated, he said.
China's GDP grew

9.6%

from a year earlier in the third quarter, slowing from the

10.3%

rise in the second quarter.
Sheng said the slowdown in industrial production growth was similarly due to a low comparison base, as well as controls put in place by Beijing on highly polluting and energy-intensive industries.
Stabilization has also been seen in China's investment, consumption, and foreign trade, Sheng said.
-Liu Li and Olivia Guo contributed to this article, Dow Jones Newswires; 8610-8400-7713; li.liu@dowjones.com
.
Click here to go to Dow Jones NewsPlus, a web front page of today's most important business and market news, analysis and commentary: http://www.djnewsplus.com/access/al?rnd=%2BfGUbsHVlZ8IMkgxAzkcwg%3D%3D. You can use this link on the day this article is published and the following day.
.
(END) Dow Jones Newswires
.
October 20, 2010 22:36 ET (02:36 GMT)
Copyright (c) 2010 Dow Jones & Company, Inc.- - 10 36 PM EDT 10-20-10
.